What is the Baylor Line?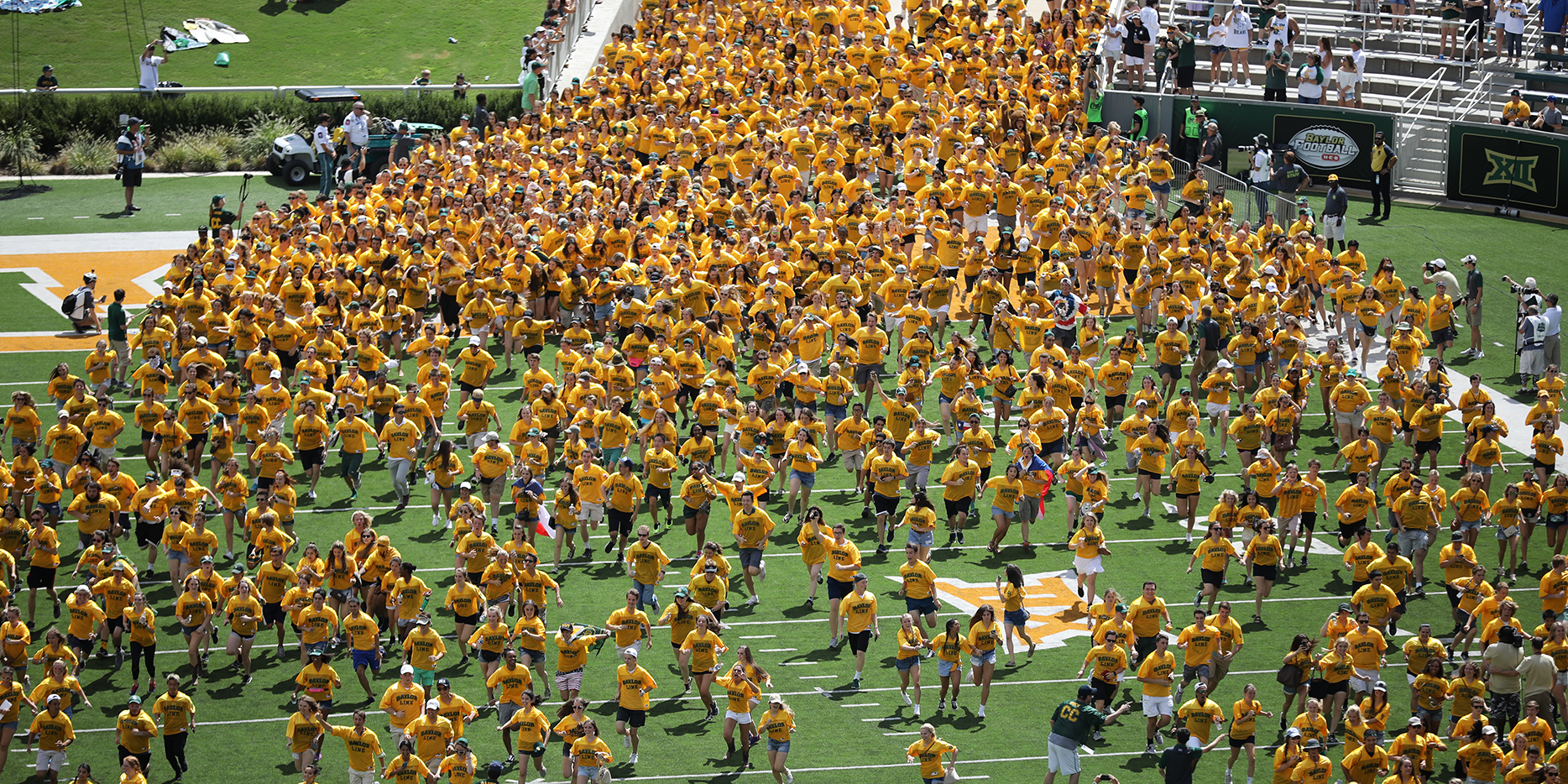 Baylor freshmen have a lot to look forward to at the start of each new school year: getting to know their new roommates, experiencing life on their own for the first time, and adjusting to the new world that is "college."
Of course, college freshmen all over the nation experience those things, too. What others DON'T get to experience is the Baylor Line, a uniquely Baylor tradition that dates back to 1970. If you've never experienced being a part of the Line, it can take a bit of explaining to really understand what it is; this video does a good job:
The Baylor Line was founded in 1970 as a spirit organization for first-year male students. A year later, the Baylor Sideline was created as a parallel organization for women. Baylor Line members wore special t-shirts and cheered from a special section in the stands, often serving as a card section.
In the mid 1990s, the Line was reorganized into something much more like we see today — including virtually all Baylor freshmen (and eventually, transfers as well) who wear special jerseys (at first, alternating green and white each year, and now sticking with gold). Before each home Baylor football game, the students run across the field to form a human tunnel for the Baylor football team as it enters the field. Then they head to their special section in the stands, where the best seats in the house — directly behind the visitors' bench — are reserved expressly for them.
With the new millennium, the Line has continued to evolve. Baylor Line Camp includes perhaps the most poignant moment of the freshman experience, when new students travel to Baylor's birthplace in Independence, Texas, and receive their Line jerseys. It's a beautiful moment that connects these students to Baylor Bears of the past, present and future — to that "good old Baylor line."
Sic 'em, Baylor Line!