How Baylor Bears are making their mark in the esports industry
For the uninitiated, "esports" is a general term that encompasses the world of competitive video gaming. Professional video game players — or teams of them — organize and compete around specific games, attracting big sponsorships from some of the world's most well-known companies. The dream for many of these players is to compete in large-scale international esports tournaments, winning fame, prestige, and their shot at million-dollar prize pools. This year alone, esports revenues are projected to exceed $1.1 billion.
That number implies more than just a gaming community; it's becoming a booming industry. Baylor students are taking notice — and becoming pioneers.
---
Oso Esports is a relatively new Baylor student organization. It was established in 2017 to promote and develop the emergence of esports at Baylor. Last year, more than 150 students joined. The group often meets for practices and matches downtown at Nexus Esports, Waco's hub for the growing industry. Baylor students have also started a more specific Baylor Virtual Reality Club, and a more general Videogame Club.
---
Meet Baylor senior Jake Rutkowski (right), who's pushing to make virtual reality esports "the NCAA of esports." In 2018, Rutkowski (an engineering major) founded the Collegiate VR Esports League (CVRE). Through it, around 100 students nationwide compete representing schools such as Texas A&M, Stanford, Berkeley, and of course, Baylor. Unlike other competitive clubs and sports, they don't even have to leave their dorm for matches, and instead are able to meet on an electronic field in a virtual arena.
---
Baylor's School of Engineering and Computer Science (ECS) even offers a video game development specialization. The concentration is designed to help students understand the development and application of interactive digital media technologies. For their capstone project, seniors partner with film and digital media, art, music and entrepreneurship majors to create their own video game, debuting it at an event before graduation. They also get connected with industry contacts at companies such as Gearbox Software, the developer for games such as Borderlands, Duke Nukem Forever, and several Halo and Half-Life expansions.
---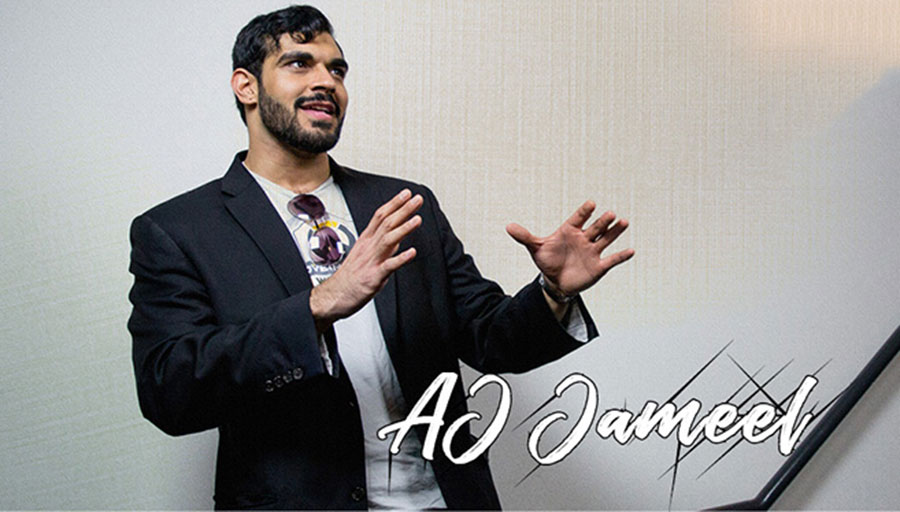 "Esports might be the fastest growing industry you've never heard of," says Baylor Law School grad AJ Jameel, JD '19. He's the first to graduate from Baylor Law with aspirations to become a esports attorney.
"In college, I worked as a senior game master for Blizzard Entertainment, helping moderate a game called World of Warcraft," he says. "The experience serving that gaming community was formative, and when I started law school, I knew I wanted to stay involved."
Jameel is currently serving as a conference committee member for the nation's first Esports Bar Association (EBA), a community of young lawyers from across the country who are passionate about serving the legal needs of the video gaming community. His goal is to open his own law firm representing teams and professional players who need help navigating legal issues concerning the contract negotiations, non-competes, intellectual property, brand management, immigration and taxes of the esports world.
Sic 'em, Bears!