No. 10-ranked Baylor softball opens 2015 season today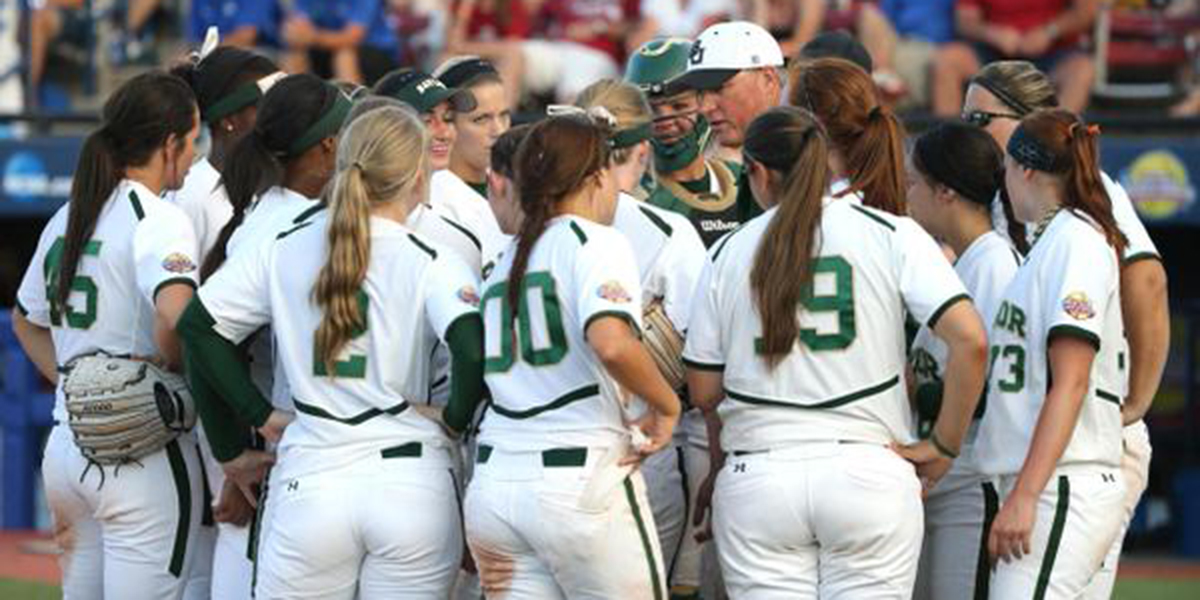 When the Baylor softball team opens up the 2015 season today in the friendly confines of Getterman Stadium, the Lady Bears will begin a journey that they hope can build on a historic 2014 season and conclude with a second-straight trip to the Women's College World Series.
Last year, the Lady Bears reached the World Series for the third time in program history, finishing No. 4 in the nation for the second time in four years. Along the way, they pulled off the biggest comeback in WCWS history, rallying from a 7-0 deficit with six outs to go to defeat Kentucky 8-7.
They'll look to build on that success this season with a talented blend of returning veterans and newcomers. The Lady Bears open up 2015 ranked No. 10 in the nation and picked by conference coaches to finish second in the Big 12 behind Oklahoma. Last year, Baylor finished second in Big 12 play behind the Sooners, but advanced deeper in the postseason than anyone else in the conference.
Those rankings are bolstered by a wealth of offensive talent returning in 2015. Seniors Kaitlyn Thumann (last year's leading hitter) and Jordan Strickland (who led the team in home runs and tied for the team lead in runs batted in) are joined by junior Linsey Hays (second on the team in home runs and tied for the most RBI) among the 10 returning letterwinners from a group whose 74 home runs in 2014 were a program record.
In the circle, the Lady Bears will face the challenge of replacing the greatest player in program history. Whitney Canion's stellar six-year Baylor career came to a conclusion, fittingly, in the 2014 World Series, where she exited with ownership of nearly every pitching record in program history. But junior Heather Stearns showed plenty of signs that she is ready to step up into the role of staff ace; last year, she finished 15-3 and picked up the victory in both of the Lady Bears' World Series wins. Sophomore Brooke Seneshen, a junior college All-American and alternate for the Canadian National Team, joined Baylor in November, providing a No. 2 option behind Stearns.
Head Coach Glenn Moore says his 2015 team has "as much talent as any roster I've had. There's a great deal of depth at each position." Ten newcomers will provide that depth, led by two freshmen — third baseman Caitlin Charlton and centerfielder Jessica Scroggins — who are expected to start on opening day.
The Lady Bears open up the season in the Fairfield Inn North Getterman Classic, hosting Wichita State today at 3 p.m., followed by a game against Stephen F. Austin at 5:30. Tomorrow, they'll play Texas A&M-Corpus Christi at 12:30 p.m. before beginning bracket play Saturday afternoon and Sunday morning.
Sic 'em, Baylor Softball!