'Stories from the Line' celebrate 50 years of one of college football's great traditions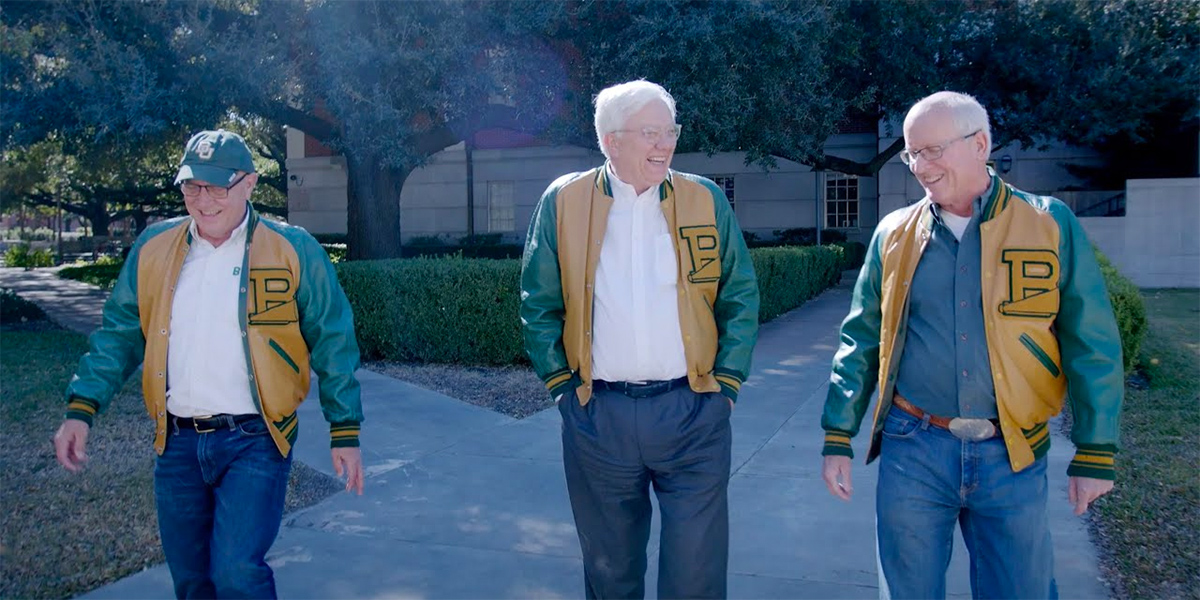 This year marks the 50th anniversary of the Baylor Line — one of college football's great traditions. (If you're new and wondering, "What's the Baylor Line?", we've got you covered here.)
As part of the 50th anniversary celebration, Baylor Student Activities put together three incredible videos they call "Stories from the Line" — tales that illustrate the power of this Baylor tradition. In case you missed them on social media this fall, we've gathered them all here for you:
---
The Mastin Family — One of the biggest Baylor families you'll ever meet, the Mastins just sent their 24th family member to Baylor. Their story powerfully captures what it means to pass the Baylor legacy from one generation to the next:
---
Beginning a Tradition — What started as a small spirit squad in 1970 is now one of college football's best student traditions. Three founding members tell the story of the Baylor Line:
---
Alumnae Run the Line — For the first half of its history, the Baylor Line was limited to freshman men; women weren't allowed to join until 1994. In 2017 — shortly after President Livingstone's inauguration — those women got the chance they never had as students:
---
Sic 'em, Baylor Line!