Foster Pavilion to give Baylor basketball programs a new riverfront home
Baylor's new Foster Pavilion — the coming home for men's and women's basketball — will soon join McLane Stadium along the Brazos riverfront.
Specifically, the arena will be built diagonally across I-35 and the Brazos River from McLane, adjacent to Robinson Tower and becoming the latest addition to a projected $700 million project along the riverfront on University Parks Drive. (Click here for a diagram of the location and nearby development.)
Baylor's Board of Regents and the City of Waco gave initial approval for the site shortly before Christmas, with the city agreeing to provide $65 million toward the $185 million project. (Some details are still being hammered out, with a March 1 deadline for a final agreement.) In return for Waco's contribution, the city will also be able to use the pavilion for concerts, performances and other public events up to 90 days out of the year.
The Foster Pavilion — named for Paul (BBA '79) and Alejandra Foster, whose $100 million gift in 2019 helped launch the project — will offer a more intimate environment for basketball than the Ferrell Center. Just as McLane Stadium's downsizing compared to Floyd Casey Stadium has helped give Baylor football a better home-field advantage, the Foster Pavilion's size — 7,000 seats — and design will help ensure the new facility is packed with Baylor fans night in and night out.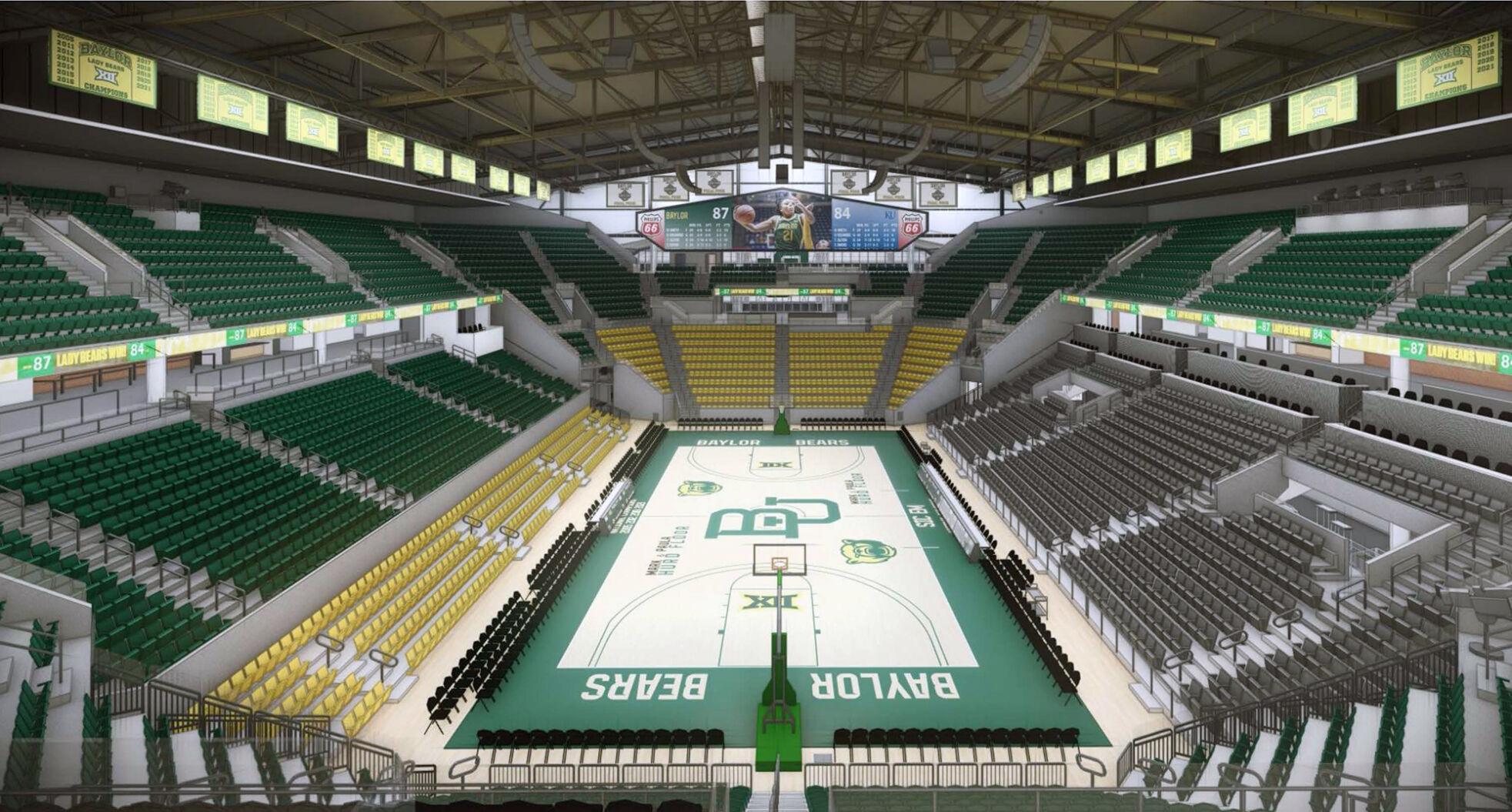 The facility will also include practice courts and office space for the men's and women's programs; shared spaces for strength and conditioning, athletic training and related needs; and enhancements needed to host non-athletic events, such as a full catering kitchen and additional dressing rooms for performers.
Also in the works: Improved pedestrian walkways, lighting and roadways along University Parks and 4th/5th Streets leading from campus to the Foster Pavilion. (Interestingly, the majority of campus student housing is actually closer to the Pavilion than to the Ferrell Center.) Those walkways will also benefit students headed to the other riverfront development efforts currently underway — a combination of apartments, restaurants, shops and other amenities. Plans call for at least 1,000 new parking spaces in the area, as well.
Construction on the Foster Pavilion is expected to begin this June, with the opening scheduled for Spring 2024.
Sic 'em, Foster Pavilion!