BU alum's latest film, "The Little Things," stars Denzel Washington, Rami Malek & Jared Leto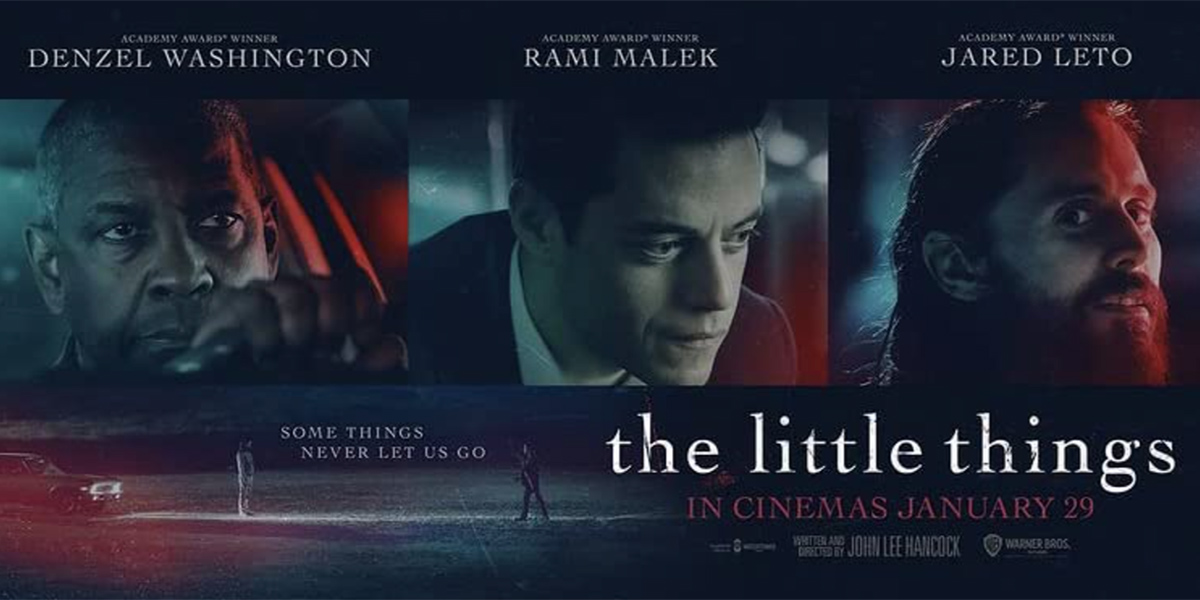 In a film career that's spanned three decades, Baylor alum John Lee Hancock (BA '79, JD' 82) has written and/or directed such hit movies as The Blind Side, The Rookie, and Saving Mr. Banks. Now, almost one year after his last release, Hancock is behind the camera once again for his 12th feature film, The Little Things, which debuts in theaters and on HBO Max this weekend.
Featuring an all-star cast that includes Academy Award winners Denzel Washington, Rami Malek and Jared Leto, the psychological thriller depicts the dissonance between a Kern County deputy and a Los Angeles detective during the investigation of a serial killer in the 1990s. (Watch the trailer below; language and violence warning.)
The film's debut comes almost 30 years after Hancock first wrote the script. "It would have saved us a lot of money to make it contemporary," Hancock told the AP. "But I liked the idea that this was pre-DNA 1990. Investigations were harder. Everything was harder. You had to take rolls of quarters for payphones." In another interview, Hancock told Deadline, "I'm so glad it's taken this long [to make] because we wouldn't have this amazing cast if we had done it back in '92."
Sic 'em, John Lee Hancock!