Clyde Hart retiring after 56 years coaching Baylor track & field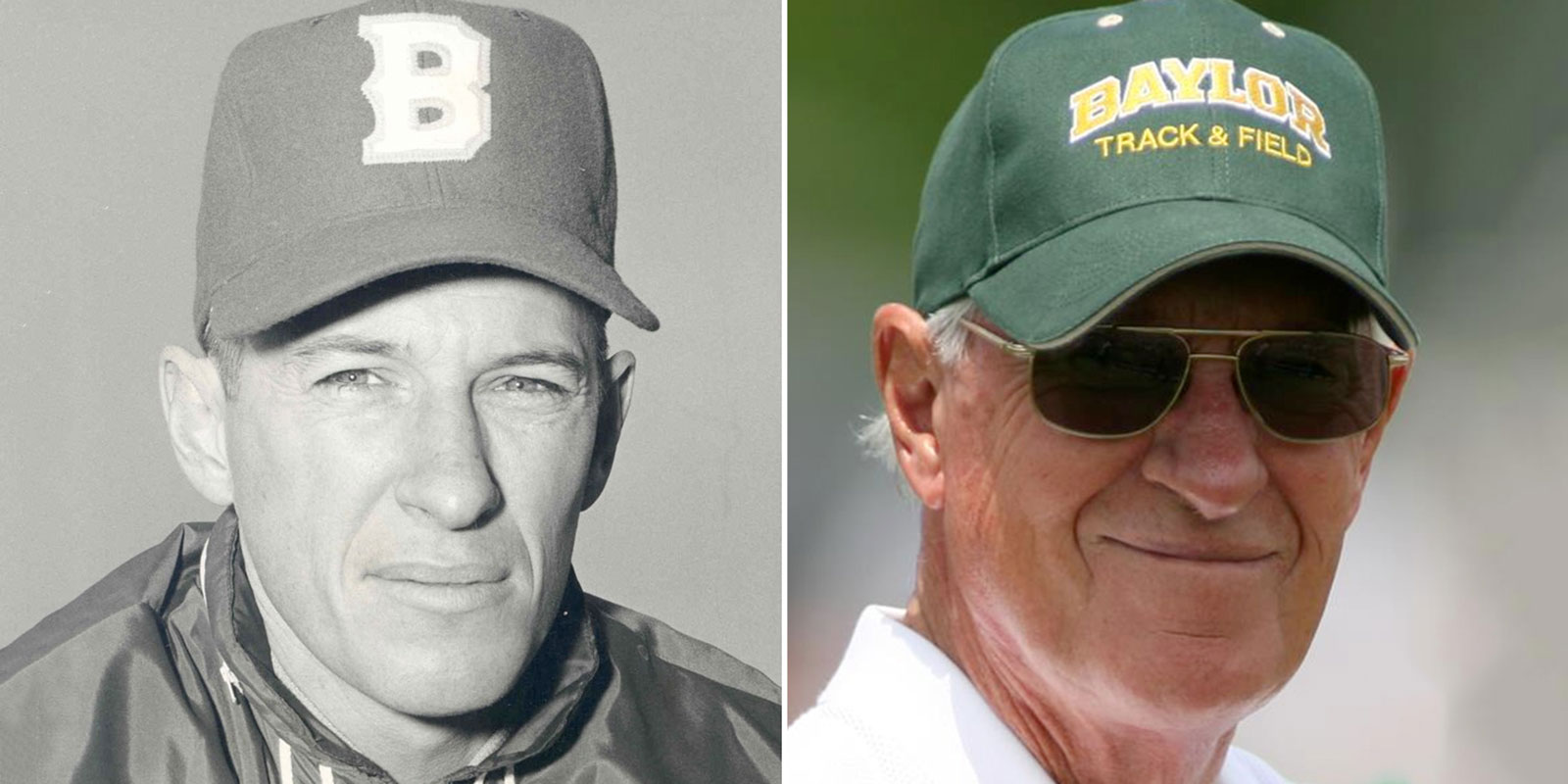 Clyde Hart, BBA '56, was named Baylor's head track and field coach in 1963 at age 28.
This week — after 56 years and nearly 1,000 meets — he'll coach his final meet at Baylor, having announced his coming retirement earlier this spring. (Hart served as Baylor's head coach from 1963-2005, and has served as director of track and field since then.)
His career numbers are mind-boggling: 34 national champions, 566 All-Americans, and nine Olympic athletes who have combined for 17 medals (including 13 golds).
Over the years, his success training 400-meter athletes has earned Baylor the nickname "Quarter Mile U." Led by such track legends as Michael Johnson, BBA '91, and Jeremy Wariner, Hart's men's 4×400-meter relay teams have earned outdoor All-America status in 26 of the last 29 years and captured 20 NCAA titles combined in indoors and outdoors.
He's earned virtually every coaching honor one could imagine, from serving on the U.S. Olympic team staff to winning multiple national coach of the year honors. He's a member of the USA Track & Field Coaches Association Hall of Fame, the Texas Sports Hall of Fame, the Arkansas Sports Hall of Fame, and the Baylor Athletic Hall of Fame, and Baylor's new track and field facility (opened in 2015) is named the Clyde Hart Track and Field Stadium in his honor.
"Baylor gave me everything I have," Hart told the Waco Tribune-Herald. "I got my education at Baylor, I found my wife at Baylor, I've made my living at Baylor. I feel a little embarrassed saying I'm retired, because I don't think I've ever worked. I really don't. I'm not saying there haven't been days that have been trying, but most of the time the next day you're ready to go again."
Sic 'em, Coach Hart!