"God Is Good": Remembering David Grotberg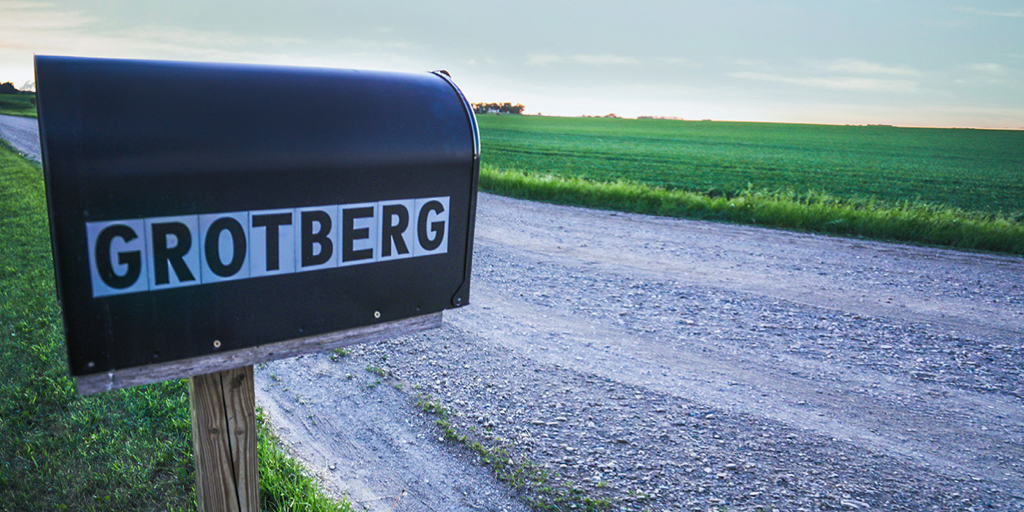 On Oct. 6, 2016, the Baylor Family lost one of its own.
David Grotberg, a sophomore Honors College student and member of the Golden Wave Marching Band, was riding his bike through Waco when he was struck and killed by an unknown driver, who fled the scene. That night, David's parents, Clark and Diane Grotberg, received a visit from local police that is every parent's nightmare. Upon learning of their son's death, Clark reflexively uttered the first words that came to mind:
"God is good."
Just over a year has passed since that night, and David's family — both in his hometown of Fergus Falls, Minn., and on campus here at Baylor — say they've seen God's goodness even in the midst of tragedy. In the powerful video below, they share their story of how God has carried them through this time, and how the Baylor family has helped walk with them along the way. (The video is absolutely worth 12 minutes of your time; just make sure you have some Kleenex handy.)
The Grotbergs have seen God's goodness, in part, through the relationships that have grown between David's Minnesota family and his Baylor Family, a connection that prompted his dad to say, "We lost one child and gained 20."
Many of David's professors and band leaders, representatives of the Baylor Parents Network, and Baylor chaplain Burt Burleson were among those who reached out to Clark and Diane immediately following the accident. In the days that followed, many of David's friends followed suit, sharing stories and memories of the time they'd had together. Last summer, many of those friends traveled to Fergus Falls to spend time with David's mom, dad and five siblings, building bonds that won't be broken.
The friendships were a godsend in a time of pain, and the Grotbergs say the depth of those relationships has been a tangible source of God's comfort.
[READ a first-person account from a Baylor Magazine staff member about meeting the Grotbergs and hearing their story of love.] 
"(Baylor) spoke to us about the Christian hope, the hope of the resurrection," Diane says. "And I thought, these people are Christians. This isn't a place where they just say we're a Christian university. No, these people are living the Gospel, and they shared the Gospel with us in our deepest need. The Lord is restoring joy to us through Baylor kids."
Although David is gone in person, his Baylor Family carries his spirit here on campus. One aspect of that is the David Grotberg Endowed Scholarship Fund, which was formed in David's honor after the accident to allow future Honors College students to carry on his legacy. A Baylor benefactor is matching gifts up to $20,000 from now until Jan. 31, 2018. It's just one of the many ways people have supported the Grotbergs, providing them with comfort in the midst of pain that reminds them of God's constant goodness.
"If God was good yesterday and the day before, then He's good now," Clark says. "If He was good when David was here with us, safe and at home, then He's good even now. God is good, and God is with us, and David is with Him."
Sic 'em, Grotberg family!
You might also like:
* Prof's caring heart led this Bear from Syrian civil war to a Baylor degree (May 2017)
* After outpouring of support, David Grotberg's family creates scholarship in his name (Feb. 2017)
* Amidst personal crisis, student learns the true meaning of 'Baylor family' (Nov. 2016)