First African American to play SWC football was a Baylor Bear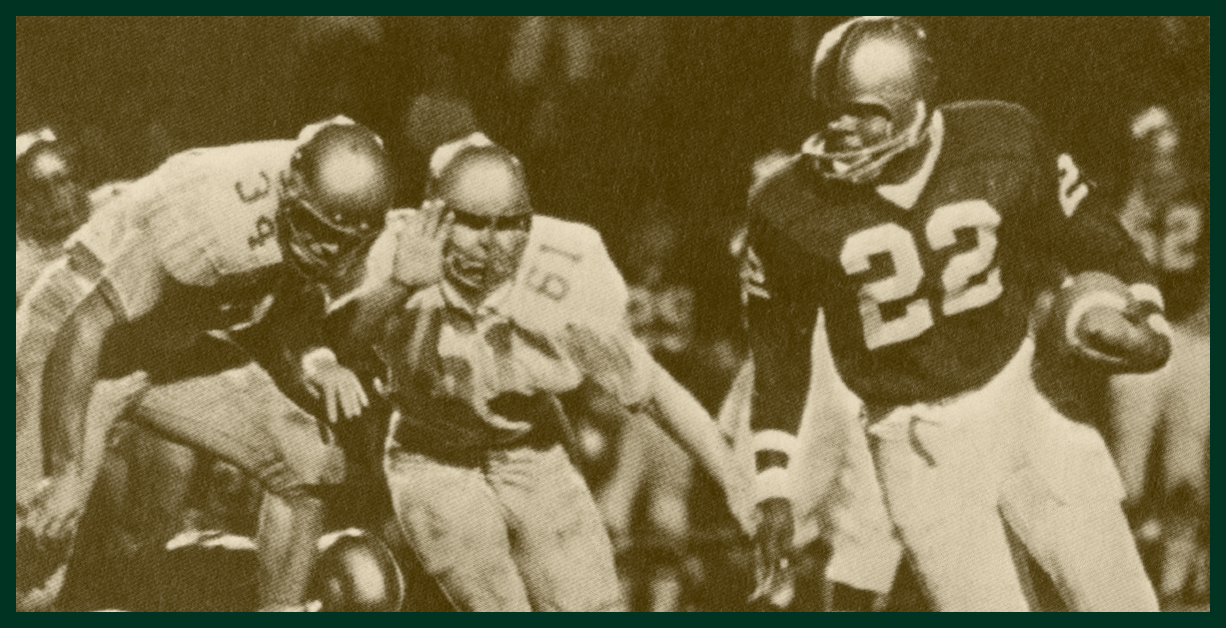 In the fall of 1965, a young man from Elgin, Texas, enrolled at Baylor with plans to walk on to the football team. A year later, that man — John Hill Westbrook, BA '69 — made history as the first African American to play a down of football in the Southwest Conference.
Westbrook's father, grandfather and great-grandfather were all pastors. His father was an all-American football player at Paul Quinn College — the first in the family to graduate college — and, according to John, predicted that one day his son would play football for Baylor.
When it came time for college, Westbrook indeed chose Baylor — but more for the academic offerings than for athletics. The salutatorian of his high school class, football came second to Westbrook. He chose Baylor over schools like Prairie View A&M and Texas Southern because Baylor offered the majors he was interested in (psychology and religion); only later did he make his way on to the football team.
After a year on the freshman team, Westbrook earned a scholarship in the spring of 1966 and made history when he took the field on Sept. 10, 1966, in a 35-12 season-opening win over No. 7-ranked Syracuse.
Injuries eventually limited Westbrook's football career; after graduating from Baylor in 1969 with a degree in English, he went on to earn a master's in English from Southwest Missouri State. He later worked for the Fellowship of Christian Athletes and the Southern Baptist Convention, pastored churches in Tyler and Houston, and even ran for lieutenant governor of Texas in 1978. He died in 1983 at age 36 from a blood clot in his lung.
"I wouldn't trade [my time at Baylor] for anything," he told representatives of Baylor's Institute for Oral History in 1972. "I feel now, as I did then, that Baylor was tailor-made for me. It was large enough to meet my academic needs and small enough to meet my personal needs."
Sic 'em, Baylor trailblazers!
[For a more in-depth look at Westbrook's life, check out this four-part series from BaylorBears.com.]