Stadium groundbreaking reflects strong Baylor-Waco partnership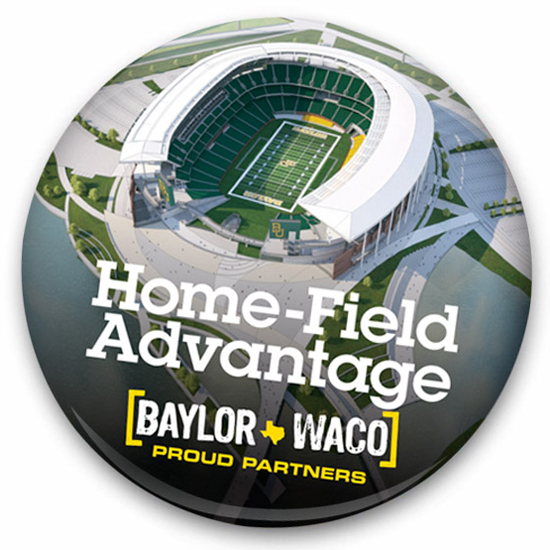 The relationship between Baylor University and the City of Waco — really, all of Central Texas — only continues to grow. The bond between the school and its city was on display Saturday night, as a crowd of 44,000-plus filled Floyd Casey Stadium for Community Day and a ceremonial groundbreaking for the new Baylor Stadium.
Waco Mayor Malcolm Duncan Jr. and Baylor President Ken Starr led the team onto the field before the game; Duncan carried a BU flag, while Starr carried a Waco flag. The two dignitaries were joined by other community and university leaders (as well as donors) for a groundbreaking event at halftime.
Baylor Stadium will be the largest single construction project in Waco history and a catalyst for economic development along the Brazos River and throughout the city. It is expected to host not only Baylor football games, but other community events ranging from concerts and band competitions to trade shows and festivals, when it opens in 2014.
Sic 'em, Baylor and Waco!