Baylor Institute for Oral History works to capture stories before they disappear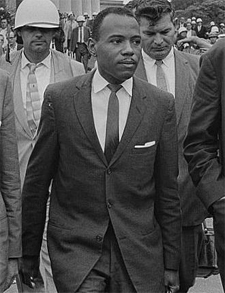 On this date in 1962, James Meredith became the first African American student to attend the University of Mississippi — a key moment as the Civil Rights Movement fought to end racial discrimination throughout the 1960s. Almost half a century later, oral historians are still working to capture the history of those who lived through such battles across the south.
Baylor's Institute for Oral History is the new home to a series of such recordings. Dr. Angela Sims, assistant professor of ethics and black church studies at Saint Paul School of Theology in Kansas City, Mo., conducted interviews with more than 70 African Americans who recounted how they narrowly escaped lynching, witnessed it, or lived in fear of it.
"Remembering Lynching: Strategies of Resistance and Vision of Justice" branched out of Sims' dissertation. Today, her interviews are being transcribed by Baylor students and housed for public viewing and listening by BU's Institute for Oral History. 90-year-old Willie Thomas, for instance, tells a story from when he was just 11 years old about his near lynching before he was saved by a passerby. Such stories are powerful, and though sad, they need to be remembered lest history be tempted to repeat itself. The Institute for Oral History works to help America do just that, providing resources for researchers to further tell such tales.
Sic 'em, Institute for Oral History!