From NCAA board to ACE, Pres. Livingstone's leadership extends beyond Baylor's campus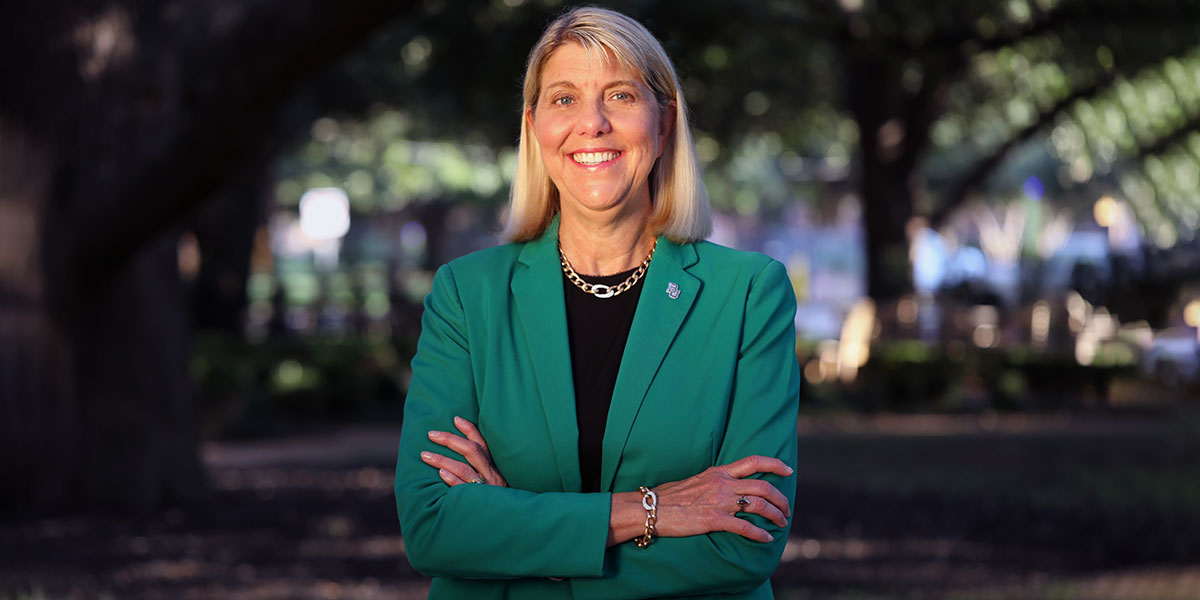 Just last month, the Baylor Family celebrated President Linda Livingstone's five-year anniversary as president. During that time, she's led Baylor through an incredible season: R1 research recognition, a successful $1.1 billion fundraising campaign, faculty growth, campus updates, and more.
President Livingstone's leadership here at Baylor has attracted attention across higher education, leading to national leadership opportunities for President Livingstone — and incredible opportunities for Baylor University to have a seat at the table in helping shape the future of higher ed.
Last month, President Livingstone was named to the NCAA Board of Governors — one of just nine voting members helping lead college athletics during a season of fast-moving changes. As the rare D-1-athlete-turned-university-president, Dr. Livingstone has earned multiple leadership opportunities in college athletics; she also serves as vice chair of the Big 12 Conference, and previously served on the NCAA's initial Constitution and Transformation committees.
But her national leadership roles aren't limited to athletics. President Livingstone is also the chair-elect for the American Council on Education (ACE) board. Founded in 1918 and representing more than 1,700 colleges and universities, ACE works to "mobilize the higher ed community to shape effective public policy and innovative, high-quality practice." The organization's comprehensive approach to higher education leadership values collaboration, inclusion and leadership — areas President Livingstone has demonstrated as a leader after years of serving as a researcher and scholar in organizational behavior.
These roles put President Livingstone "in the room where it happens," so to speak — and where she is, Baylor goes, too. In other words, such leadership positions give Baylor, with its distinct Christian mission and stated aspiration to be a preeminent Christian research university, incredible opportunities to bring the university's voice into important conversations during transformative times.
President Livingstone's leadership and vision have guided Baylor to exciting milestones, even in challenging times, and it's quite an honor that she gets to do the same collectively for universities across the nation.
Sic 'em, President Livingstone!