Defending national champion Lady Bears poised for season's tip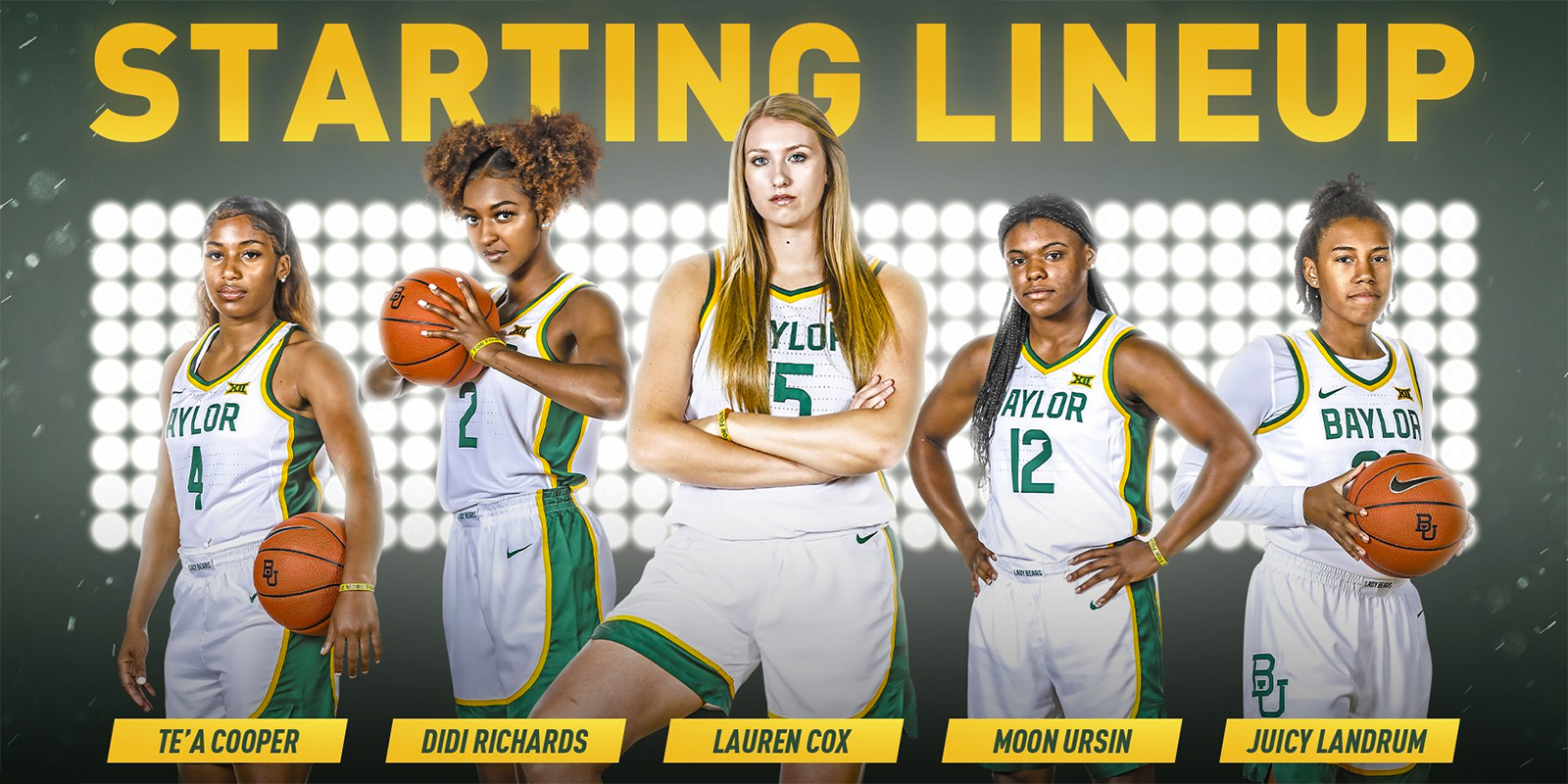 Six months have passed since the Baylor Lady Bears were crowned national champions following a heart-stopping 82-81 victory over Notre Dame to claim the third national title in program history. The memorable finale featured the loss of star forward Lauren Cox to injury in the third quarter, and a game-winning shot by senior Chloe Jackson with less than four seconds remaining before the Lady Bears could storm the floor and hoist the trophy.
Now, head coach Kim Mulkey's Lady Bears are back it in a new season, ranked No. 2 in the nation and poised to continue their dominant run thanks to a strong returning cast aided by intriguing newcomers. When they open the season Tuesday evening with a national championship banner unveiling ceremony before tipping off against New Hampshire, they have numerous reasons for optimism:
* Lauren Cox — Heading into her senior year, Cox is the undisputed leader of the team. The preseason all-American, two-time Big 12 Defensive Player of the Year, and preseason Big 12 Player of the Year is the team's leading returning scorer and rebounder (and will be even more of a focal point after the graduation of star post Kalani Brown). Cox, who was recently featured in cover stories in Dave Campbell's Texas Basketball and Baylor Arts & Sciences Magazine, also enters the year buoyed by what didn't happen — her national championship game injury proved to be only an MCL sprain, requiring rehab but not surgery, assuring her availability for the start of the new year.
* Newcomers — It's safe to say that Chloe Jackson, the program's grad transfer who stepped into the point guard role and hit the shot that won the title, was a successful addition to last year's team. The 2019-20 Lady Bears will go that route again, welcoming guard Te'a Cooper from South Carolina. Cooper looks to step into the point guard role for the Lady Bears after leading the Gamecocks in scoring last season. Additionally, grad transfer Erin DeGrate from Texas Tech and freshman guard Jordyn Oliver, a five-star recruit and one of the nation's best high school guards, will provide even more weapons for head coach Kim Mulkey.
* Strong Returning Core — While Brown and Jackson both graduated and now star in the WNBA, the rest of a strong championship core returns. In fact, five regulars — Cox, Cooper, Juicy Landrum, DiDi Richards and NaLyssa Smith — received recognition among the Big 12's preseason honors.
Not surprisingly, the Lady Bears are expected to continue a decade of Big 12 dominance, picked first in the conference preseason poll after winning each of the last nine regular season Big 12 titles. They'll be prepared by a strong schedule that includes UConn, Washington State, Indiana, South Carolina and Georgia before Big 12 play begins.
Sic 'em, Lady Bears!